New Age Agriculture:
Pearl City Plaza
719 Kamehameha Hwy, #B105
Pearl City, HI 96782
Ph: (808) 354-7697
Hawaiian Hydroponics:
4224 Waialae Ave.
Honolulu, Hi. 96816
Ph: (808) 735-8665
Direct: (808) 384-7650
Email: [email protected]
www.hawaiianhydroshop.com
Waikiki Worms

:
1917 S. King St.- just ewa of the intersection of King & McCully, makai side - we are in the same building as Daily Bread and the Chinese Herb Store
Honolulu, HI. 96826
Store Hours
Tuesday – Sunday • 9 a.m. - 5 p.m.
Closed Mondays
Ph: (808) 945-WORM (9676) In a hurry? Please call ahead to order your worms so we can have them packaged up and ready to go.
Parking FREE on King Street. You can also park in the driveway next to the store if all the street parking is taken.
Email: [email protected]
www.waikikiworm.com
Ohana Greenhouse & Garden Supply:
Ohana Locations
Email: [email protected]
Oahu
---
Honolulu
Ph: (808) 331-8710
2001 Democrat Street
Honolulu, HI 96819
Maui
---
Kahului
Ph: (808) 871-6393
300 Hukilike St., Bldg. 2m
Kahului, HI 96732
Haiku
Ph: (808) 575-9999
810 Haiku Rd. #107
Haiku, HI 96708
Big Island
---
Hilo
Ph: (808) 283-3427
811 Laukapu, #5
Hilo, HI 96720
Kailua-Kona
Ph: (808) 331-8710
73-5581 Lawehana St. #4
Kailua-Kona, HI 96740
Green Hands of Aloha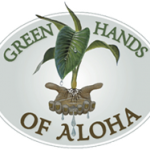 1713 Mary Street
Honolulu, HI 96819-3104
808-847-4263 Shop
808-520-4349 Cell
808-847-4264 Fax
Hawaii Healing Tree Discount Card
copy and print