April 12, 2011 at 11:36 am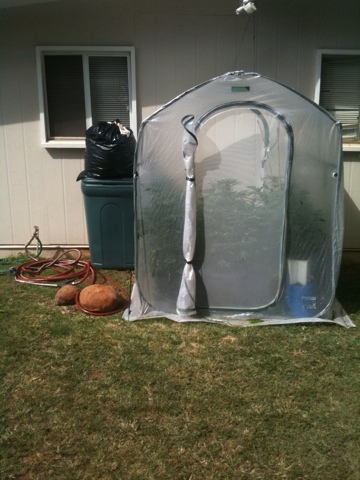 Aloha friends and thumbs back with a little info for you outdoor farmers. Lowes and Home Depot are now stocking and selling easy erectable greenhouses. Price ranges from $89 for a 4×4 flowerhouse to a 6×8 ranging at $200. If you go to the garden section and they are sold out order one if you got the space. This is an affordable way to secure and isolate your plants from predators and those unsavory characters meaning to do harm.
This unit was donated to me by a patient and good friend that had to move back to mainland, Michigan he gonna show you how to grow it! Special thanks to Mike G we will miss you buddy!